June 15/16 ELK GROVE, CA  
What is a
SUPER DRAFT?
A Super Draft is the best of all worlds, a way to challenge yourself and compete against your regular teammates head to head for bragging rights, while having a blast and making new friends.
Don't have a regular team?
No Problem; players of all levels will play together; women and men will be mixed together as well.  It is the ultimate in fun and competition. Be prepared to have a great time.
You sign up individually or with a buddy and will be drafted by a team Captain, your team will be comprised of a few good men, a few awesome women, some will be upper players, some will be lower stars, everyone will go all out.  You may have a few people you know on your team, you may have some you have never met; the goal is the same for all, to win the tourney and have the best time doing it.
All World will make sure every team has some pitching, some upper players and some ladies during the draft, so everyone has a shot.  Tons of exposure as well, if you are looking for a new team, coaches are always looking for someone that can ball or that they gel with, this is your time to shine!
To help create fair and balanced teams we will split up equally per Super Draft Team (all players get to play no sitting the pine).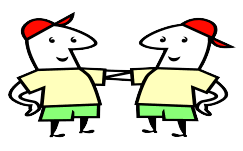 *Travel Buddy Option*
2 players can enter together and play on same team (2max) We need to balance the Super Draft teams as best as possible for fair play, so D and above men's level players and women are not guaranteed to play on same team if choosing Travel Buddy Option but we will try our best. Players must email us after you pay who your travel buddy is to playallworld@gmail.com
© 2018 ALL WORLD SPORTS. ALL RIGHTS RESERVED.